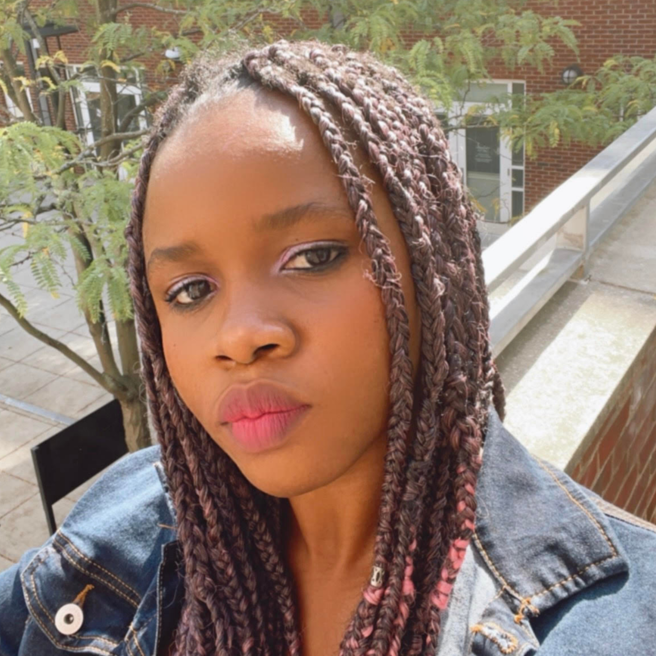 Adachioma Ezeano
Adachioma Ezeano is a 2021 O. Henry Prize recipient. She is a second-year fiction candidate in the MFA program at University of Kentucky. She is an alum of Purple Hibiscus Workshop. Her fiction appears or is forthcoming in McSweeney's Quarterly, Flashback Fiction, Best Small Fictions 2020, and The Best Short Stories 2021. She is Igbo, from Nigeria, and worked with First Bank Nigeria before moving to Kentucky for her MFA. She is the non-fiction editor at ISELE magazine. She tweets @adachiomaezeano.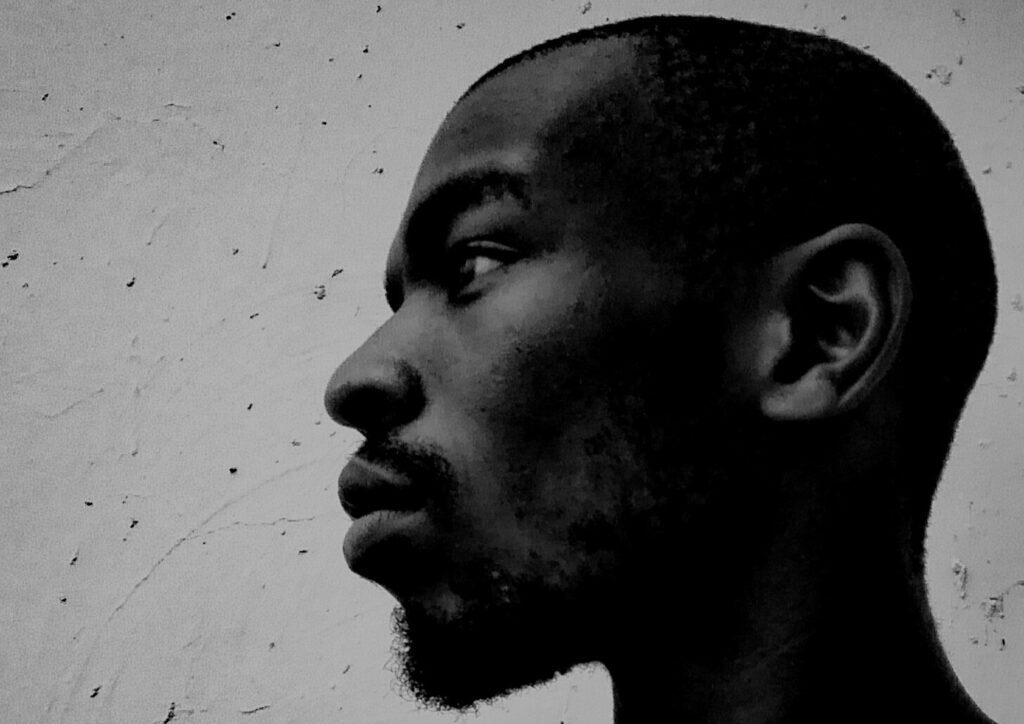 Anathi Jongilanga
Anathi Jongilanga is a teacher, writer and editor from Ngqeleni, South Africa. His work appears in The Kalahari Reviewand Praxis Magazine Online. 'Go the Way Your Blood Beats: New Fiction from Africa' published by Brittle Paper, 2019, is his debut work as editor and curator. His other works appear on his Medium page. He is currently working on a collection of stories.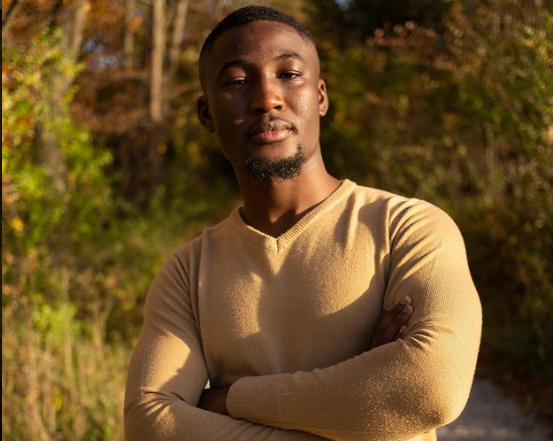 Arinze Ifeakandu
Arinze Ifeakandu was born in Kano, Nigeria and studied English at the University of Nigeria, Nsukka. He is a recent MFA graduate from the Iowa Writers' Workshop, where he was the winner of the 2018 Richard Yates Short Story Contest. Arinze was also shortlisted for The Caine Prize in 2017, and was the winner of a 2015 A Public Space Emerging Writer Fellowship, for his story "God's Children Are Little Broken Things." He is currently on a teaching fellowship at the Iowa Writers' Workshop, and his stories have recently appeared in A Public Space and One Story.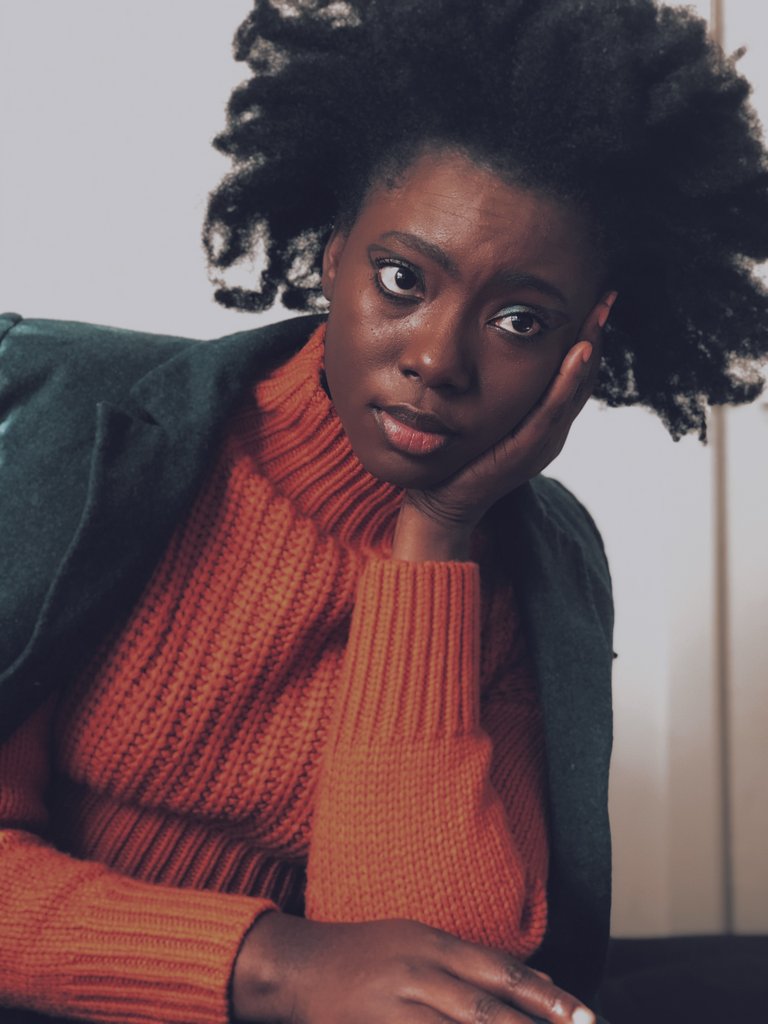 Ama Asantewa Diaka
Ama Asantewa Diaka's work, both as a performer and youth mentor, engages with issues of feminism, inequality and mental health in her community. Ama (who performs as Poetra Asantewa) has participated in internationally acclaimed workshops organized by Femrite (2013) and Farafina Trust (2016) and partnered with the nonprofit LoveRocks to lead educational programs for youth.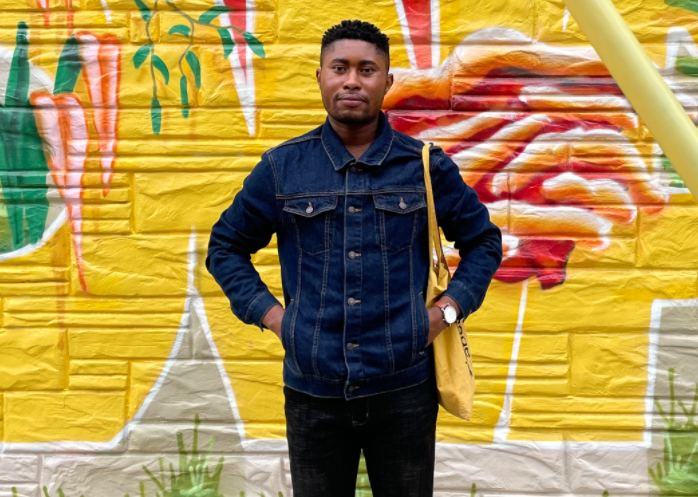 Chibuihe Obi Achimba
Chibuihe grew up in Southeastern Nigeria. He is a poet, essayist, LGBTQ+ activist, and was the 2019 Harvard University Scholar-at-Risk fellow and a visiting poet in the Department of English. His writings have been published or featured in The New York Times, Guernica Magazine, Harvard Review, and elsewhere. He was a finalist for the Gerald Kraak Award and served as the 2020 Summer Visiting Artist at the Oregon Institute for Creative Research. He is currently an MFA student at Brown University where he is working on a poetry collection and a memoir.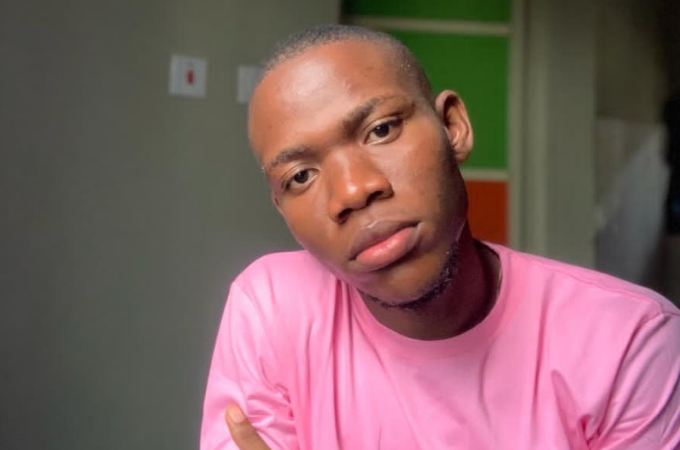 Chukwuebuka Ibeh
Chukwuebuka Ibeh is a Nigerian writer. His short stories have appeared in McSweeneys, Clarion Review, Charles River Journal and The New England Review of Books.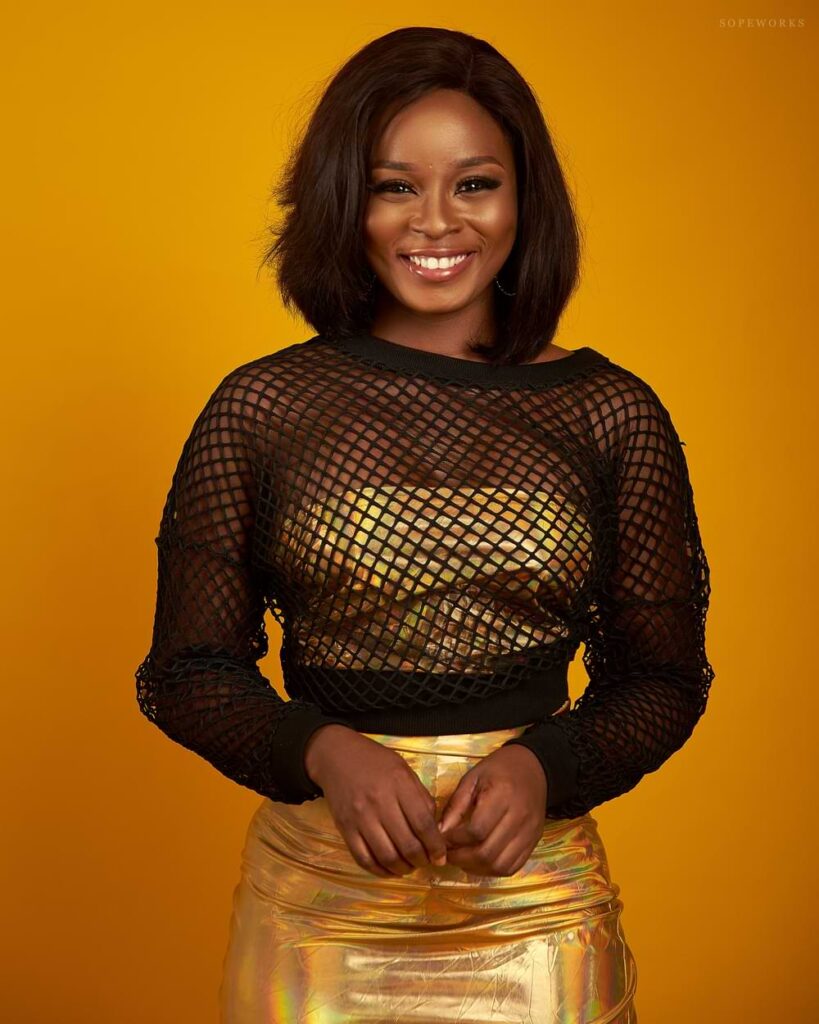 Damilare Kuku
Damilare is a creative artist who has worked as a radio presenter, scriptwriter, film producer, and director. She holds both bachelor's and master's degrees in the Arts, and hopes to start a PhD. (also, in the Arts) someday, and maybe teach. Currently, she is best-known as an actor in Film (including The Set Up and Chief Daddy); Television (including Season 1 of Ebony Life's Castle and Castle and Africa Magic's Unbroken); and Stage (including Kakadu the Musical and Ewa). .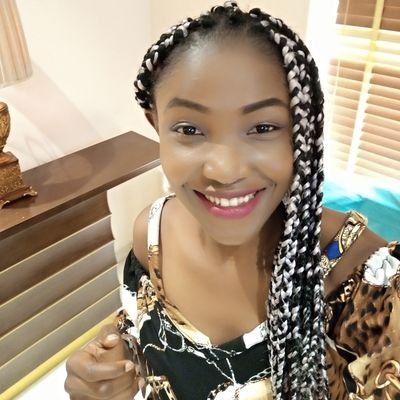 Frances Ogamba
Frances Ogamba is the winner of the 2020 Inaugural Kalahari Short Story Competition and the 2019 Koffi Addo Prize for Creative Nonfiction. She is also a finalist for the 2019 Writivism Short Story Prize and 2019 Brittle Paper Awards for short fiction. Her fiction appears in Chestnut Review, CRAFT, The Dark Magazine, Jalada Africa, The /tƐmz/ Review, and elsewhere. She is an alumna of the Purple Hibiscus Creative Writing Workshop taught by Chimamanda Adichie.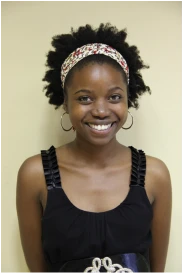 Gothataone Moeng
Gothataone Moeng was born in Serowe, Botswana. She holds an MFA in Creative Writing (Fiction) from the University of Mississippi. She was shortlisted for the 2017 Miles Morland Writing Scholarship, and is a 2016 A Public Space Emerging Writer Fellow. Her writing has appeared in, or is forthcoming from, A Public Space, the Oxford American and the Columbia Journal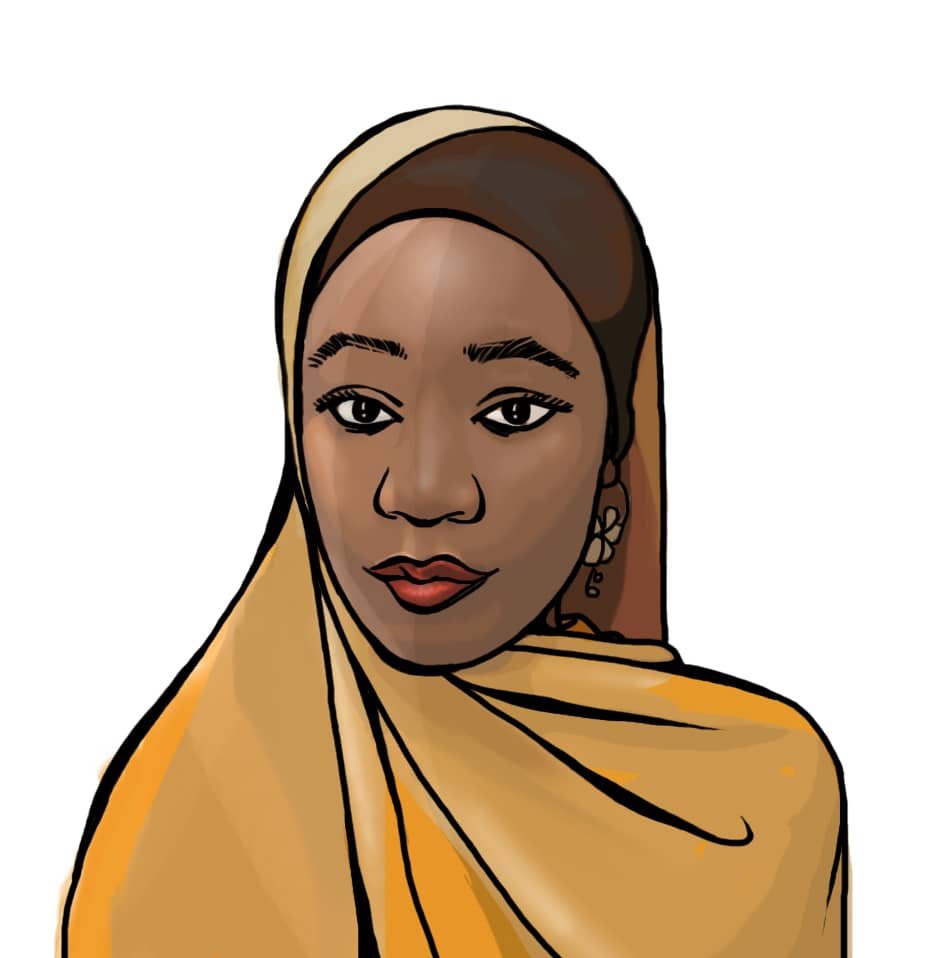 Hauwa Shaffii Nuhu
Hauwa Shaffii Nuhu is a poet and essayist from Nigeria with work published in Ake Review, Popula, Jalada Africa, Lolwe, After the Pause journal, The Bitter Oleander and elsewhere. She's a 2018 writer-in-residence at the Ebedi Writers Residency. Her chapbook of poetry has been selected by the African Poetry Book Fund, in collaboration with Akashic Books, for the 2021 New Generation African Poets chapbook box set.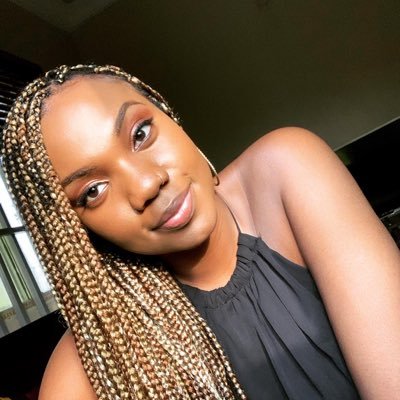 Ifesinachi Esther Okonkwo
Esther Ifesinachi Okonkwo is a graduate of the Iowa Writers' Workshop. Her fiction has appeared in Isele Magazine, Ake Review, and Catapult. She currently teaches creative writing as an adjunct professor at the University of Iowa.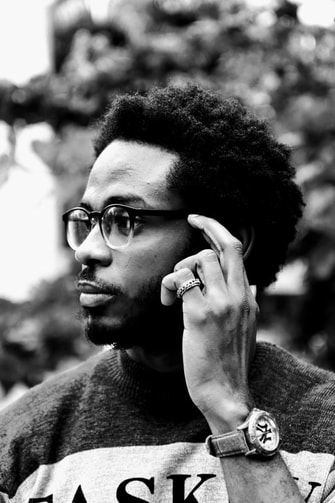 JK Anowe
JK Anowe, Igbo-born poet, is author of the poetry chapbooks Sky Raining Fists (Madhouse Press, 2019) and The Ikemefuna Tributaries: a parable for paranoia (Praxis Magazine Online, 2016). He's an MFA Candidate in Poetry at Purdue University.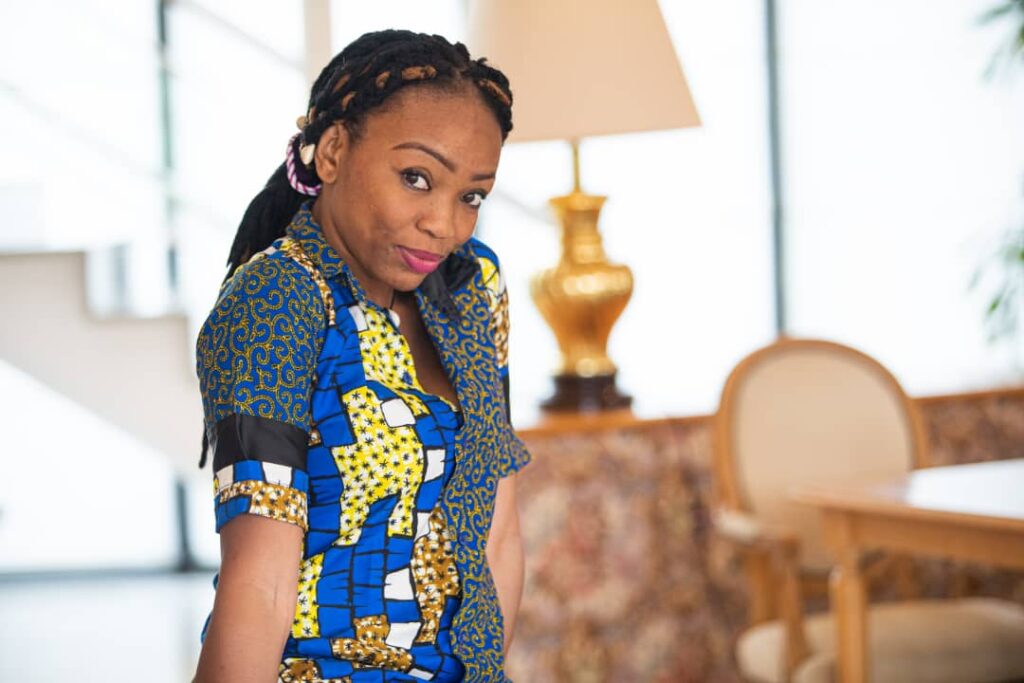 Kasimma
Kasimma is from Igboland. She is an alumni of Chimamanda Ngozi Adichie Creative Writing Workshop. She's been a writer-in-residence across residencies in Africa, Asia, and Europe. Her works have appeared on Guernica, Meetcute Podcast, The Puritan, Cinnabar Moth anthology, Native Skin, and elsewhere.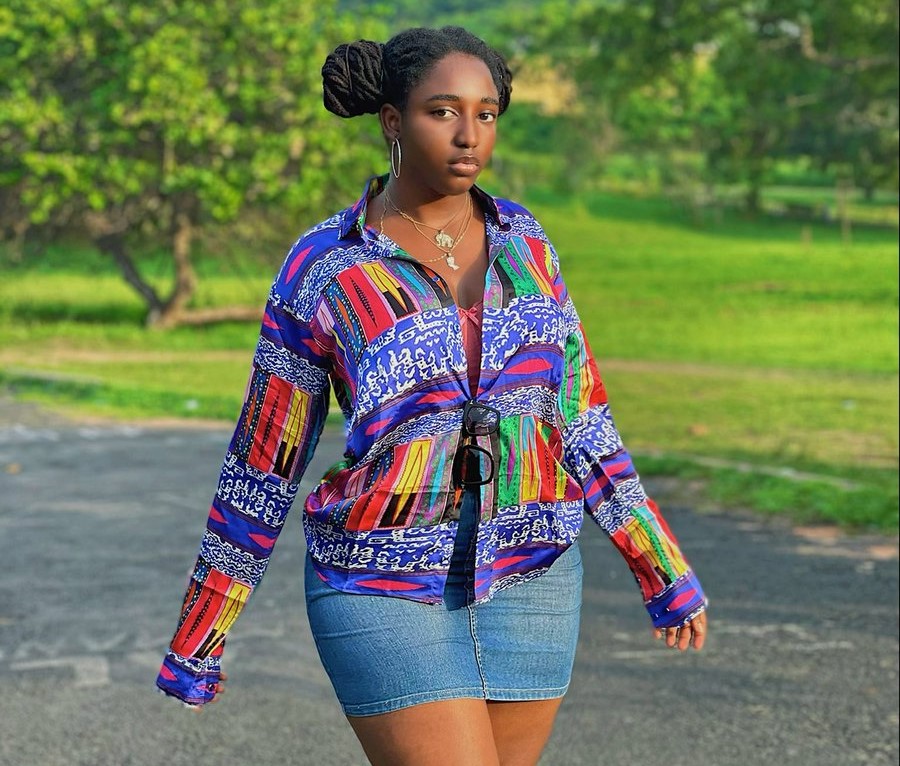 Klara Kalu
Klara Kalu's short story, "The Paper Life" was published on Kalahari Review. She has attended the Purple Hibiscus Creative Writing Workshop hosted by Chimamanda Ngozi Adichie.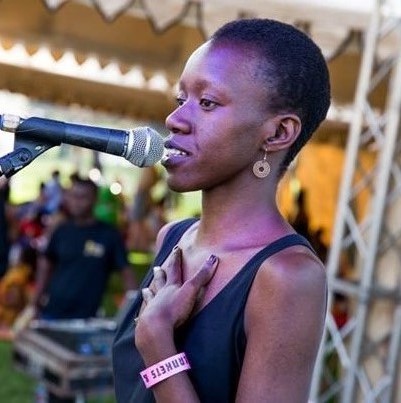 Linda Musita
Linda Musita is a writer, editor and lawyer. She is a literary agent at Lelsleigh Inc in Nairobi and an editor at the Star newspaper. Her fiction has been published on the Storymoja publishers' blog and the Daily Nation. She is also a Storymoja Hay Festival 2012/13 fellow.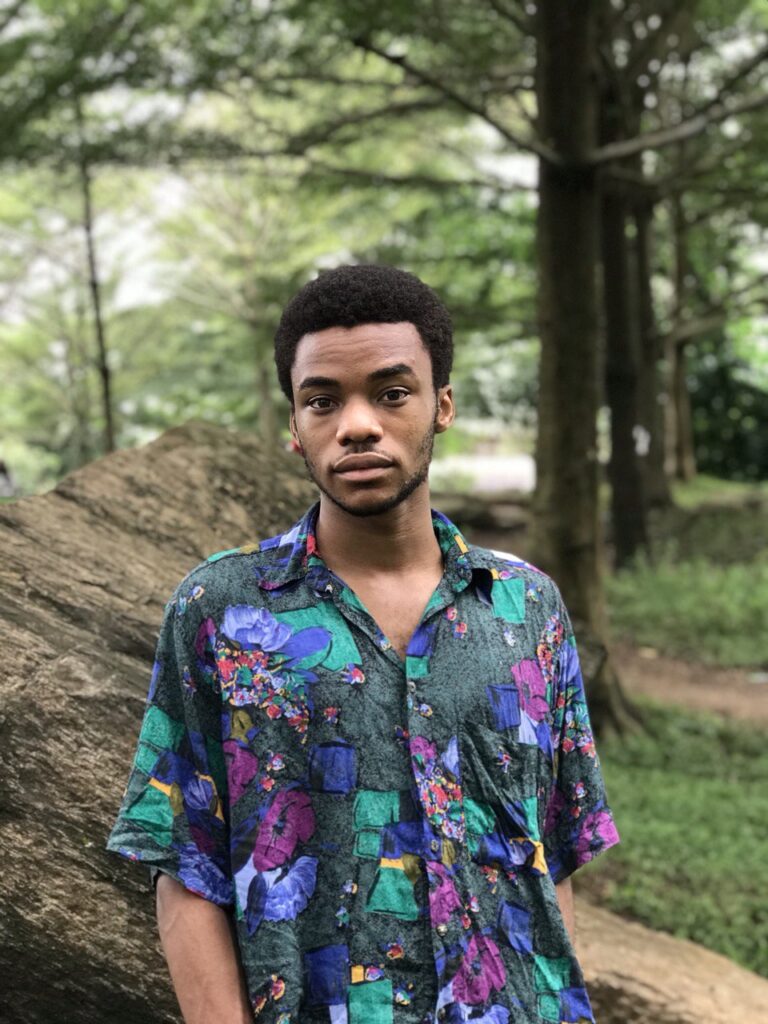 Logan February
Logan February is a non-binary Nigerian poet, songwriter and graduate student at Purdue University's MFA program in Creative Writing. They and their work have been featured in The Guardian Life, Dazed, The Rumpus, Lambda Literary, Washington Square Review, Africa In Dialogue, and more. They are the author of In The Nude (Ouida Poetry, 2019 / PANK Books, 2021) and three poetry chapbooks. In 2020, Logan received The Future Awards Africa Prize for Literature.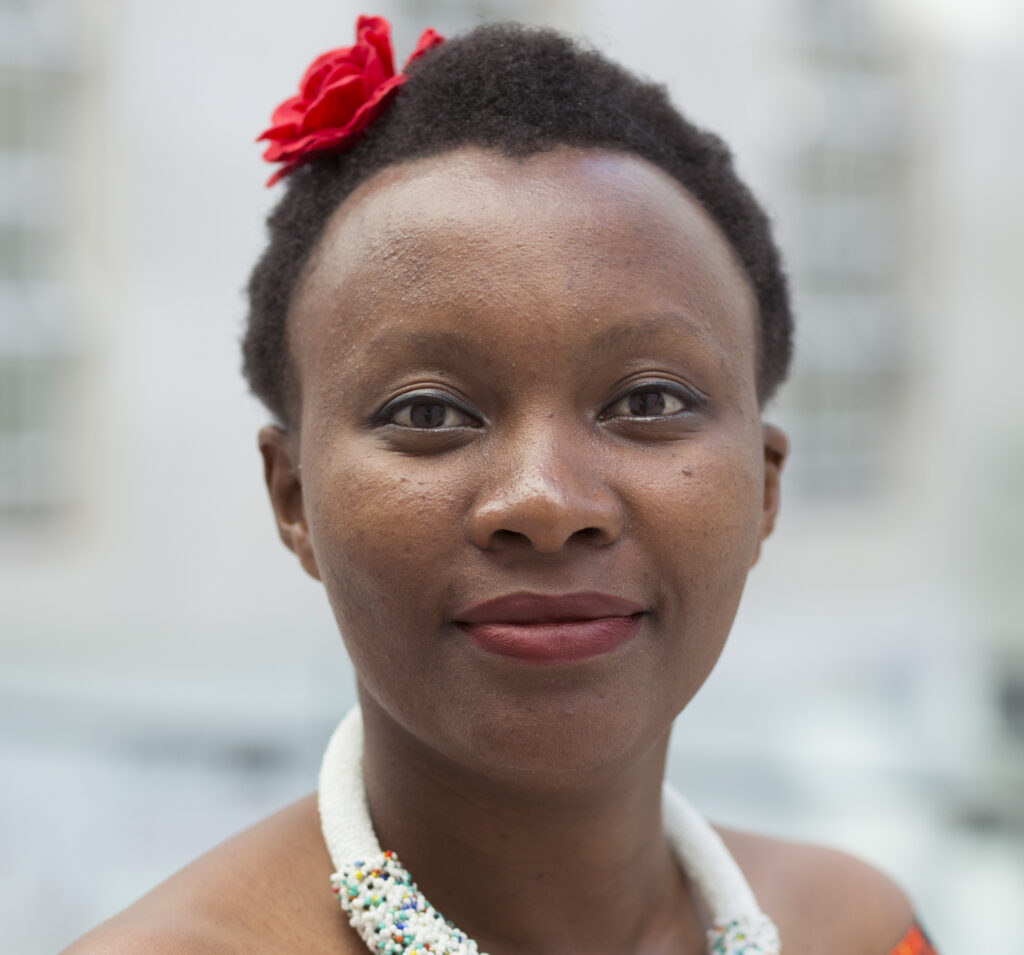 Makena Onjerika
Makena Onjerika won the 2018 Caine Prize for African Writing, was shortlisted for the 2020 Bristol Prize and is a 2020 Best of the Net nominee. Her work has appeared or is forthcoming in Johannesburg Review of Books, Adroit Journal, Fireside Quarterly, Wasafiri, Waxwing, Jalada, New Daughters of Africa, Doek!, DRR and others. She runs the Nairobi Fiction Writing Workshop and recently published the workshop's first anthology, Digital Bedbugs.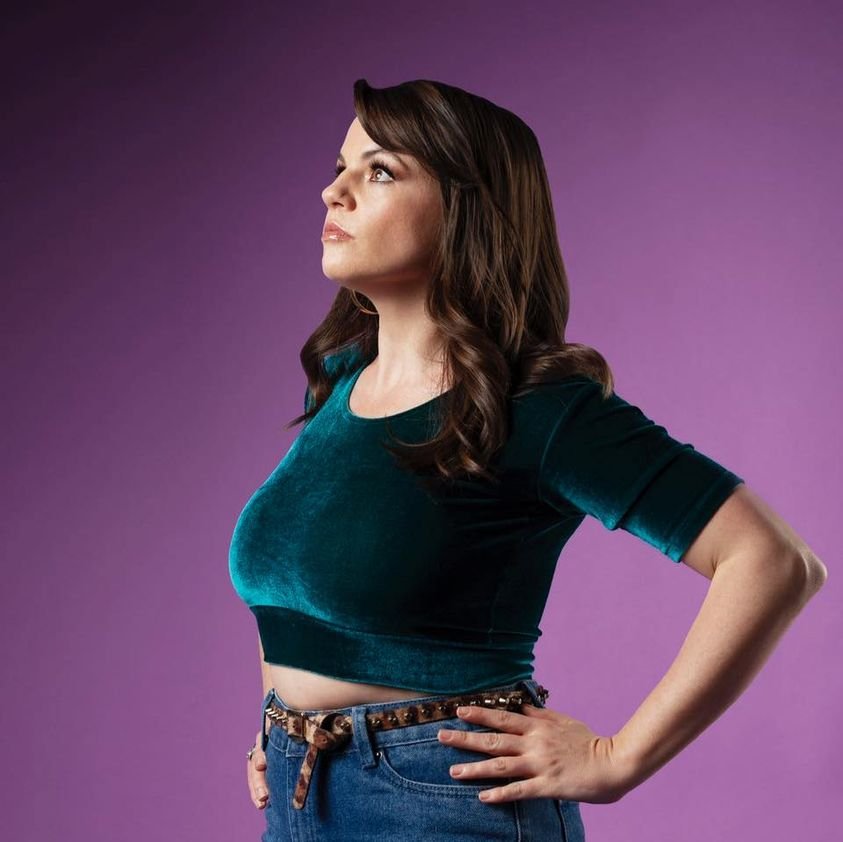 Megan Ross
Megan Ross was born in Johannesburg in 1989. Alongside LA-based filmmaker and critic, April Wolfe, Megan was the first Iceland Writers Retreat alumnus. Her bylines include New Frame News, Glamour Magazine, GQ, Catapult, O, the Oprah magazine, Mail & Guardian, and Brittle Paper. She also holds the positions of Poetry Editor at Isele Magazine. She lives on the Indian Ocean coastline with her five-year-old son and partner and travels often.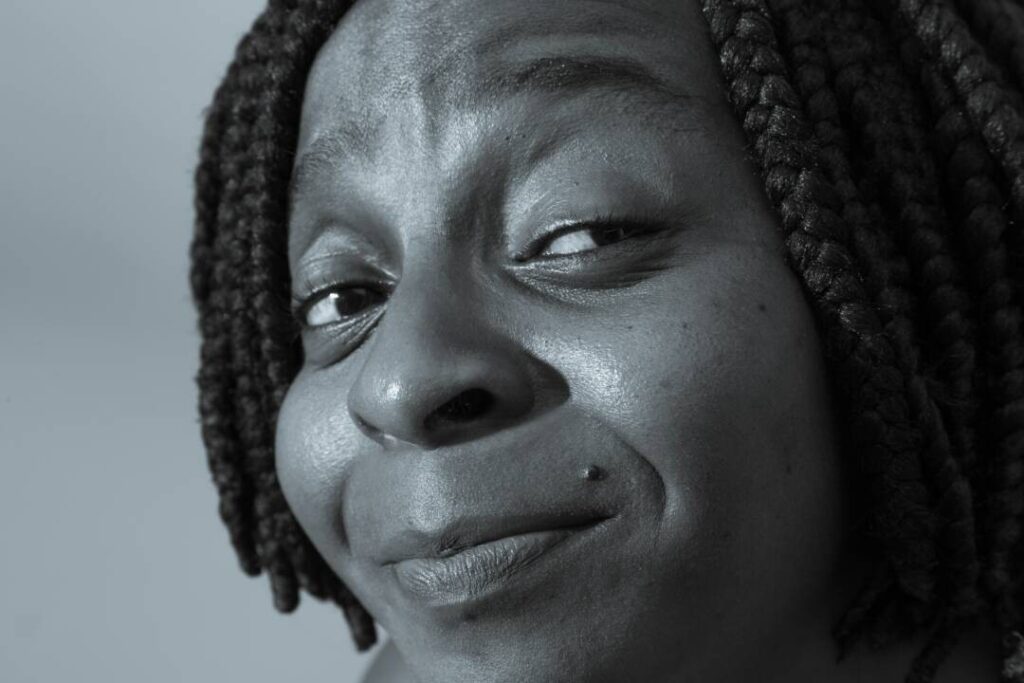 Munukayumbwa "Mimi" Mwiya
She was born in November 1989 in Windhoek, Namibia. Mimi has been published in the German magazine, D+C where she speaks about literature in Namibia in an article titled, "Finding A Nation's Voice". She has been a contributor to the Afridiaspora maiden anthology, "My Africa, My City," and occasionally writes for The Kalahari Review. Some of her poetry has been published by Praxis Magazine, Unam Press Namibia and Ghana Writes Literary Group.
---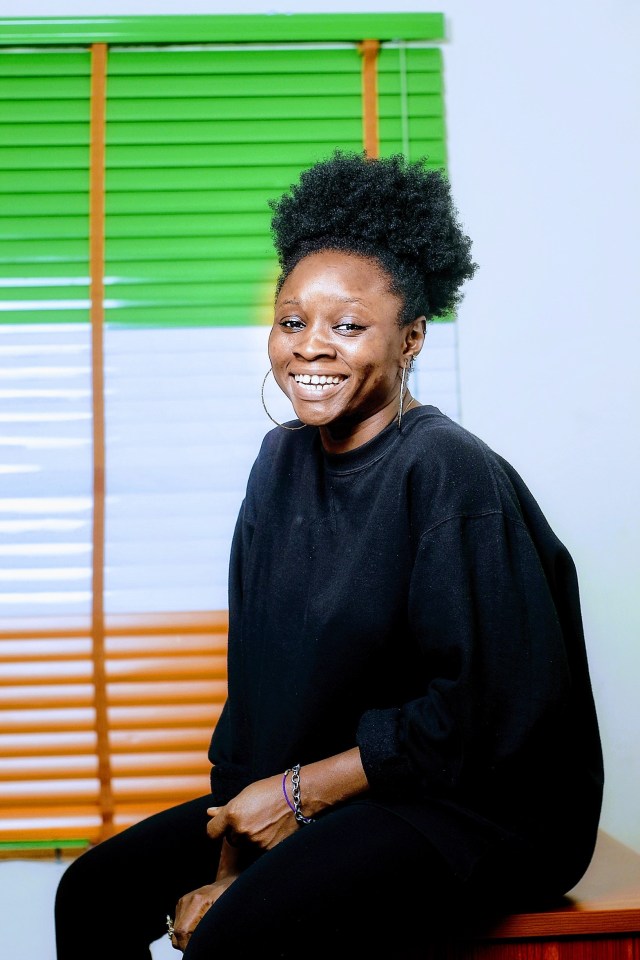 Ngozi John
In 2019, Chimamanda Ngozi Adichie mentioned her as one of the most promising writers to watch out for. She studied English and Literature at the university in Calabar, Nigeria.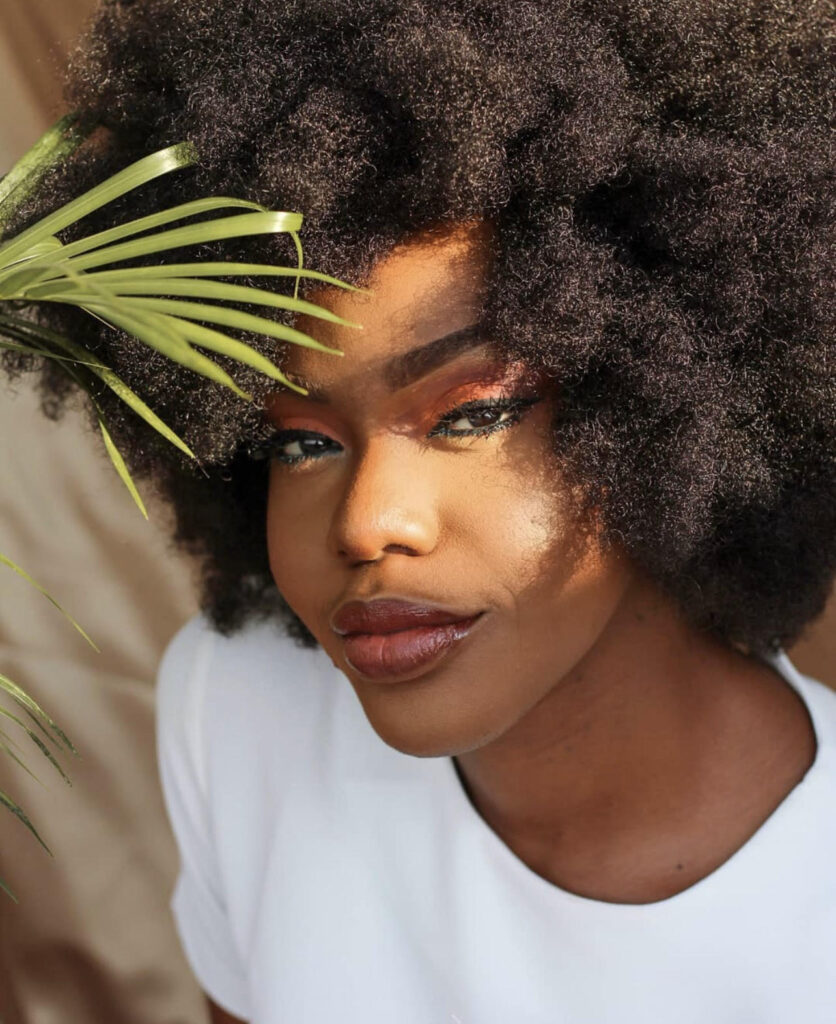 Ope Adedeji
Ope Adedeji is a lawyer, writer, and editor managing things at Zikoko mag. Her work has appeared in Catapult, McSweeney's Quarterly and Barren Magazine. She is a finalist for the 2020 US National Magazine Award and the winner of the 2019 Brittle Paper Award for fiction. She is currently the Booker prize scholar at the University of East Anglia.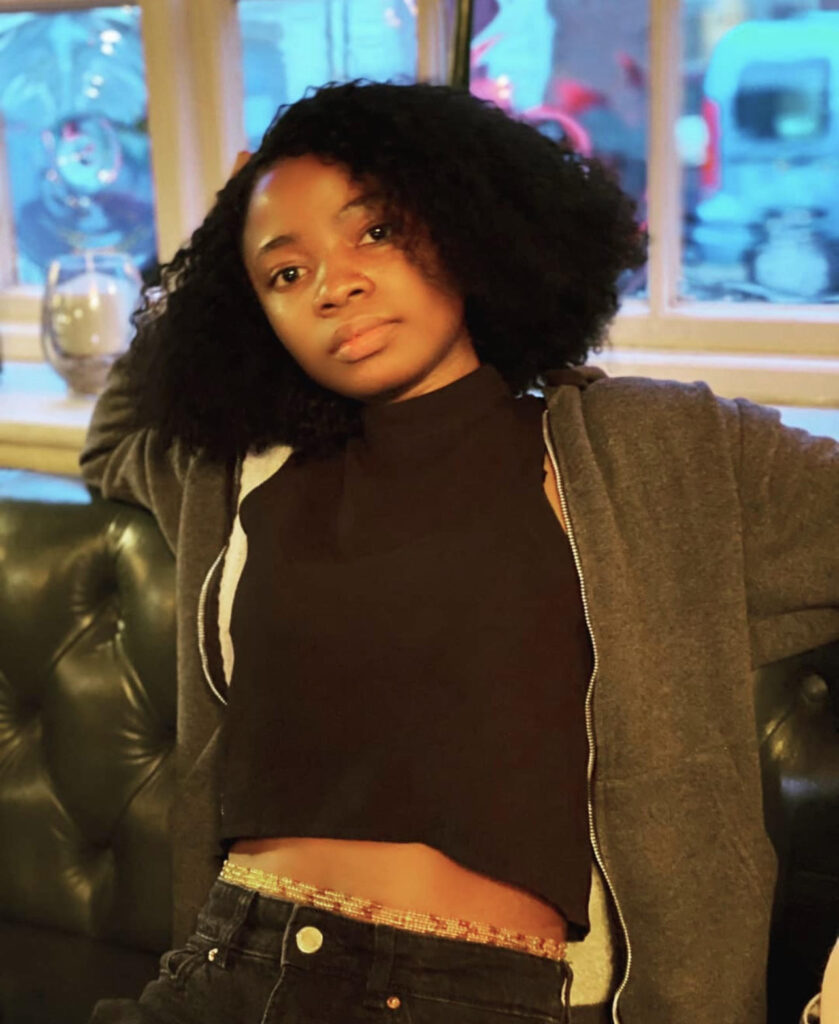 Opeyemi Adeola
Adeola Opeyemi is an MA candidate at the University of East Anglia, UK. She has been published online and in print.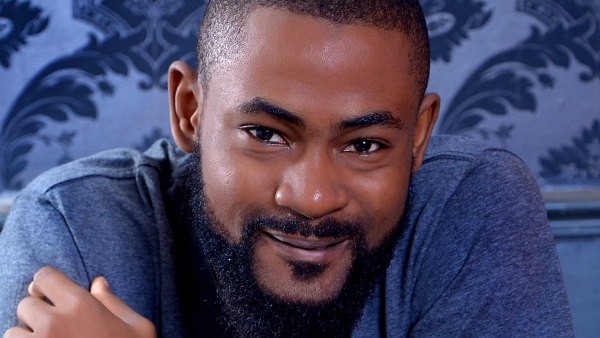 Otosirieze Obi-Young
Otosirieze Obi-Young is a Nigerian writer, culture journalist, curator, media consultant, and former lecturer. He is the founder and editor of Open Country Mag, a digital platform covering African literature. His fiction has appeared in The Threepenny Review and Transition. He sat on the judging panel of The Morland Scholarship, a British grant for African writers, and currently chairs the panel of The Gerald Kraak Prize, a South African initiative for storytelling about gender, sexuality, and social justice. In 2019, he received the inaugural The Future Awards Africa Prize for Literature.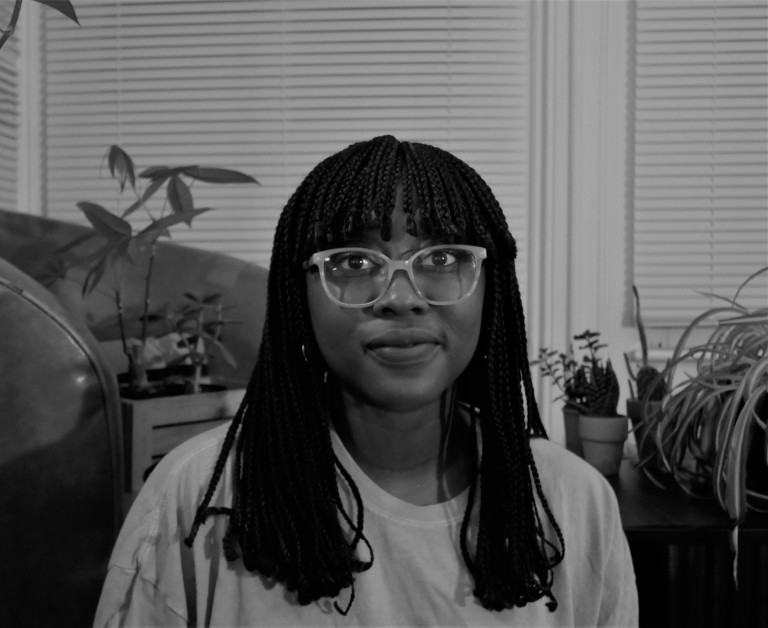 Pemi Aguda
'Pemi Aguda is from Lagos, Nigeria. She has an MFA from the Helen Zell Writers' Program at the University of Michigan. Her writing has won awards such as: a Henfield Prize, a Tyson Prize for Fiction, Hopwood Awards (for Novel, Short Fiction, Non-Fiction and Drama), and the 2015 Writivism Prize. She was a finalist for the 2020 US National Magazine Award in Fiction. She is a 2020 Aspen Words Emerging Writer Fellow, and her novel manuscript won the 2020 Deborah Rogers Foundation Writers Award. She is a 2021 Fiction Fellow with the Miami Book Fair, and a 2022 MacDowell fellow. 'Pemi is working on a collection of short stories and a novel. She is represented by Renée Zuckerbrot of MMQ Lit.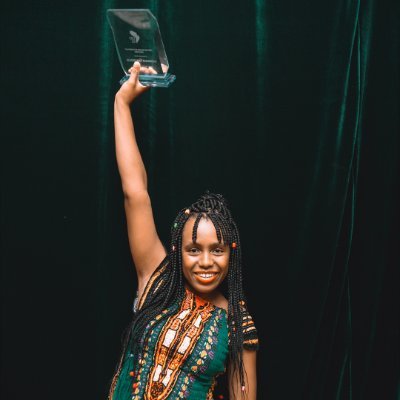 Reŝoketŝwe Manenzhe
Reŝoketŝwe Manenzhe is a South African villager and storyteller. Her writing has appeared in the Kalahari Review, Fireside Fiction, and the 2017 Sol Plaatjie European Union Anthology, among others. She has won the 2019 Writivism Short Story Prize, the 2020 Dinaane Debut Fiction Award, the 2021 Akuko Short Story Competition, and the 2021 HSS Award for Best Fiction. Currently living in Cape Town, she is completing her PhD at the University of Cape Town.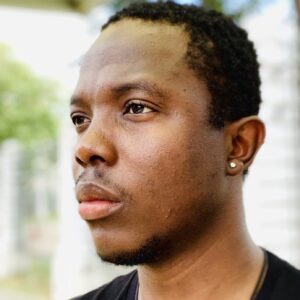 Romeo Oriogun
Romeo Oriogun is a Nigerian poet, essayist, and author of Sacrament of Bodies (University of Nebraska) and three chapbooks. He is the winner of the 2017 Brunel International African Poetry Prize. His poems have appeared in Poetry, Harvard Review, American Poetry Review, Poetry London, The Poetry Review, Narrative Magazine, The Common, and others. A graduate of the Iowa Writers' Workshop, his poems have been translated into several languages. His collection of poems, NOMAD- is out by end of 2021 from Griots Lounge Publishing.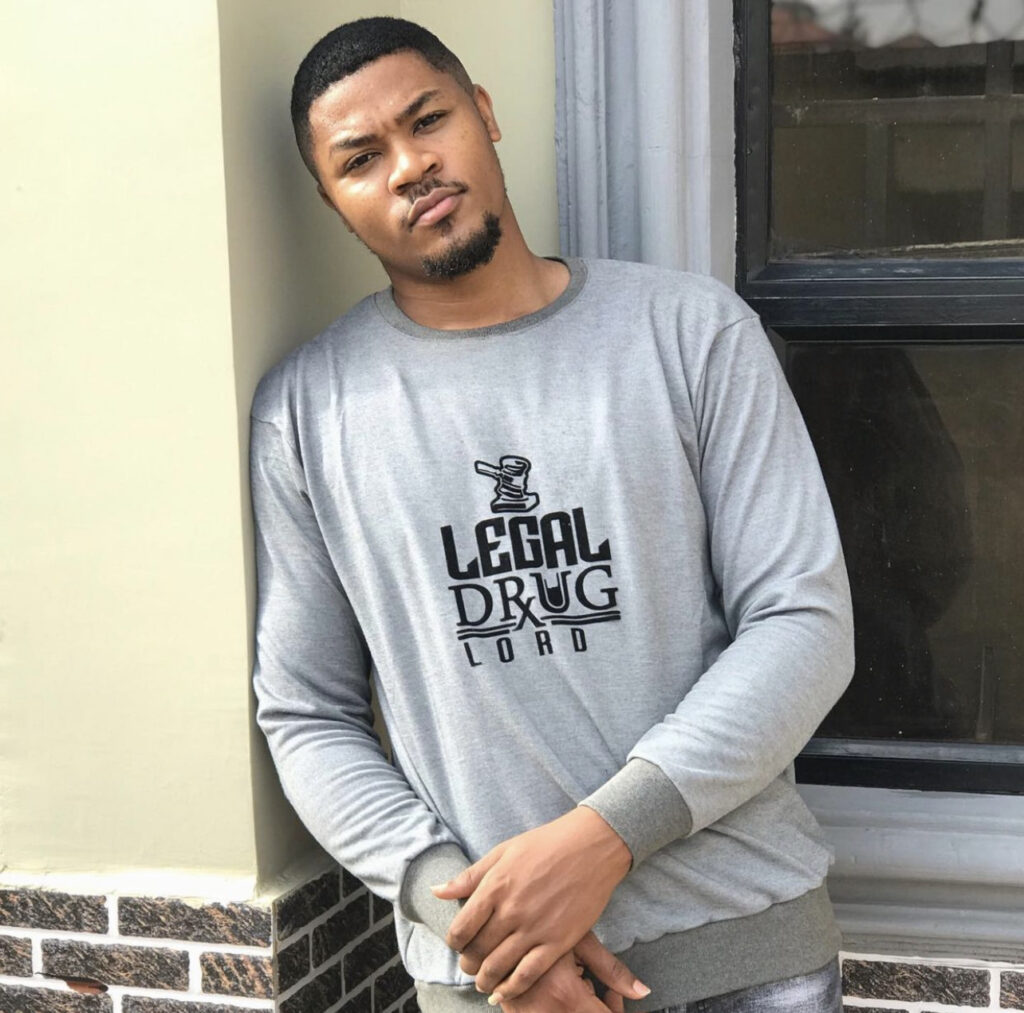 Roy Udeh-Ubaka
Roy Udeh-Ubaka is a 2018 alumnus of the Purple Hibiscus Creative Writers Workshop. His works have appeared in Bakwa, McSweeney's Quarterly, Wasafiri, and elsewhere. In 2019, he was named by Electric Literature as 'One of the Most Promising New Voices of Nigerian Fiction,' in a feature introduced by Chimamanda Ngozi Adichie. He's a two-time Awele Creative Trust finalist. He is currently an MFA candidate at The University of Florida.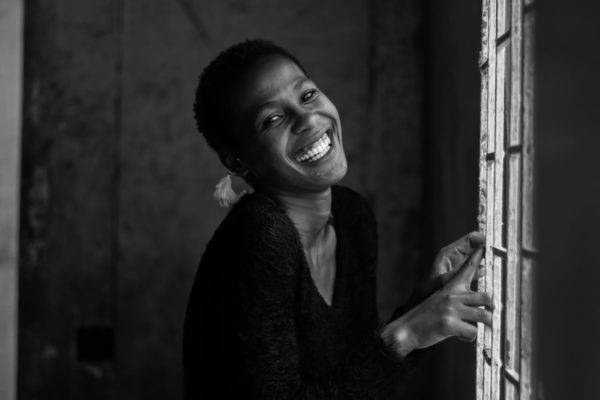 Sibongile Fisher
Sibongile Fisher is a writer based in South Africa. Her short story 'A Door Ajar' won the 2016 Short Story Day Africa Prize, was shortlisted for the 2017 Brittle Paper Literary Prize and the 2018 Nommo Awards. She won the 2018 Brittle Paper Literary Award for Creative non-fiction for her essay 'The Miseducation of Gratitude' published by Afroanthology in Selves Anthology. She is passionate about accessibility to arts and technology for teenagers across the globe.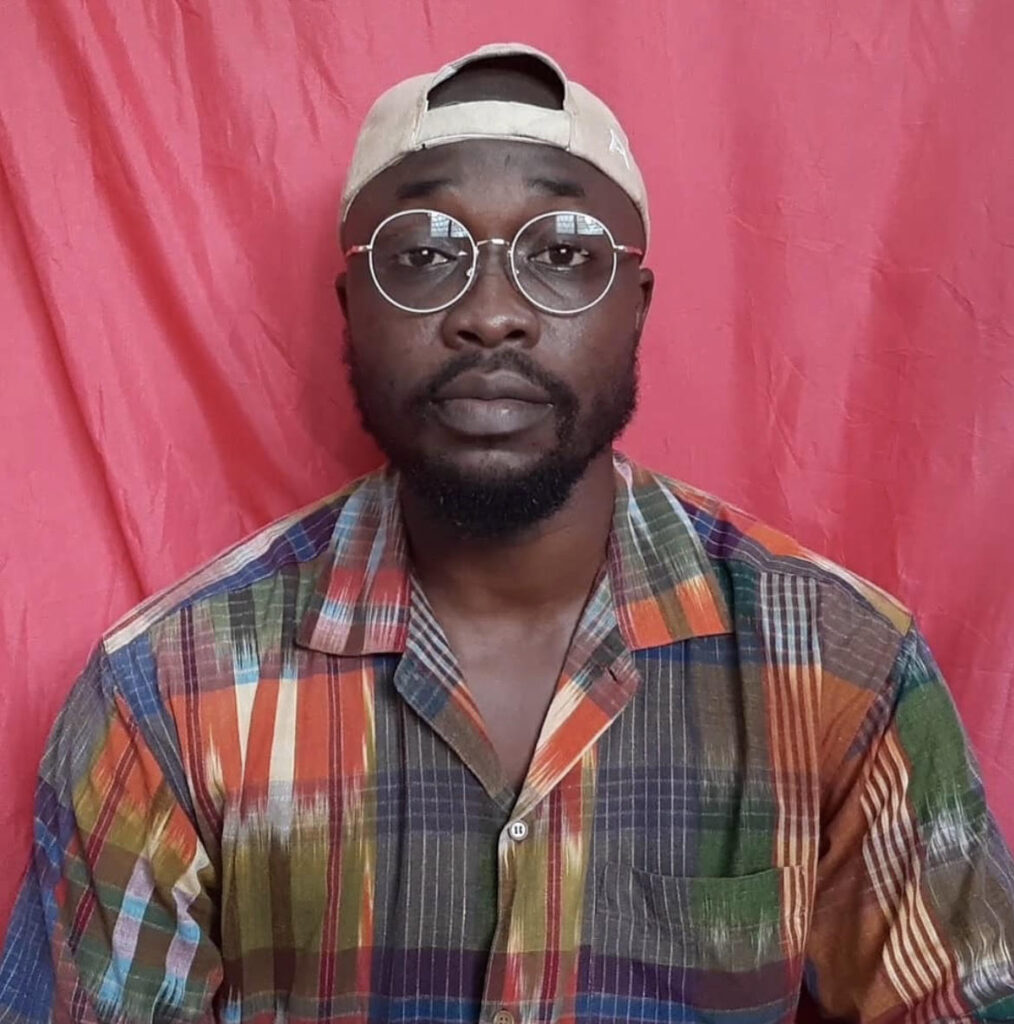 Sarpong Osei Asamoah
Sarpong Osei Asamoah is a Ghanaian Postcolonial Pundit. His work has appeared and is forthcoming in The Hellebore Press, Icefloe Press, Write Ghana, Gumbo Press, Lunaris Review, Writers Space Africa, and elsewhere. He is a founding member of the Contemporary Ghanaian Writers Series.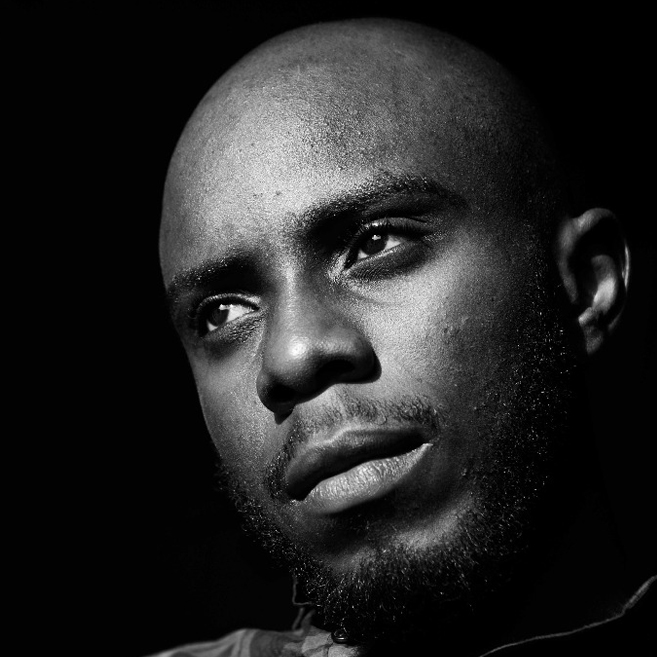 TJ Benson
TJ Benson is a writer and visual artist who explores the body in the context of memory, migration, utopia and the unconscious self. His works have been exhibited, published in several journals, and shortlisted for awards; he won the Amab-HBF Prize in 2015 and was the first runner-up for the Short Story Day Africa Prize. His first novel, 'The Madhouse', was published by Masobe Books in February 2021 and his new novel, 'People Live Here' will be published by Masobe Books in the third quarter of 2022.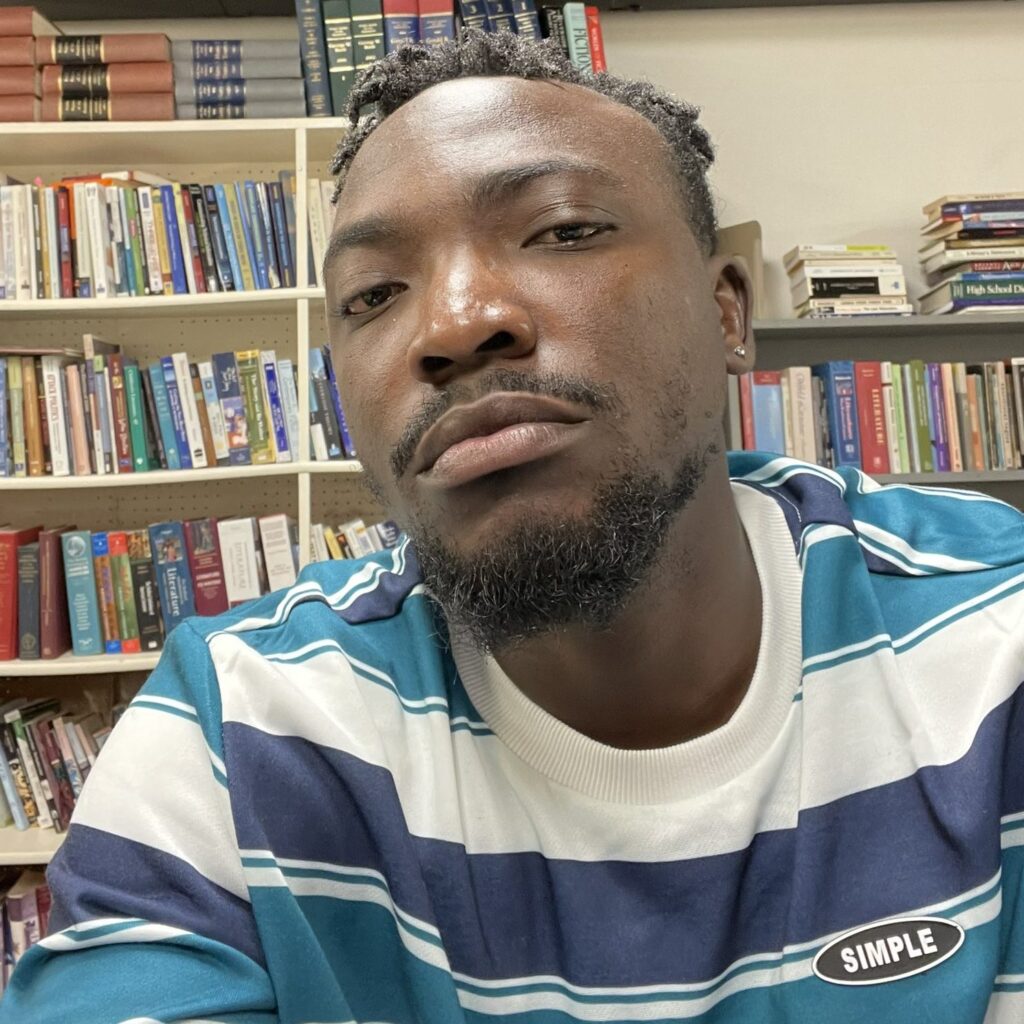 Tolu Daniel
Tolu Daniel is a writer and editor. His essays and short stories have appeared in Catapult, Litro Magazine and Olongo Africa, amongst others. He is currently a graduate student of English at Kansas State University where he was awarded a Seaton Fellowship and an Edwards Scholarship to study Creative Writing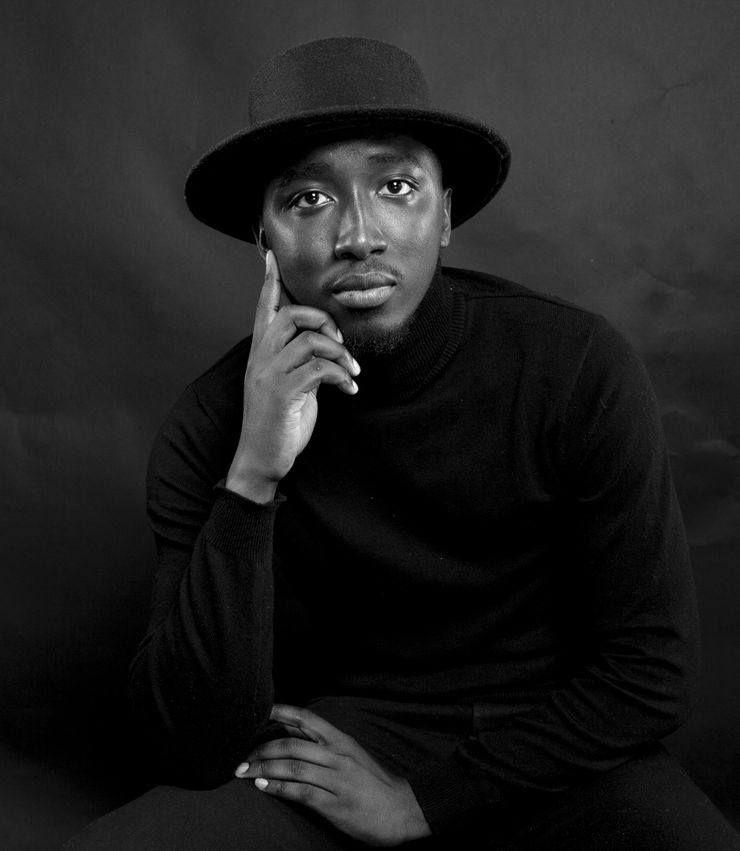 Troy Onyango
Troy Onyango (Kenya) is the founder and editor-in-chief of Lolwe. His work has appeared in Prairie Schooner, Wasafari, Johannesburg Review of Books, Nairobi Noir, Caine Prize Anthology and Transition among others. The winner of the inaugural Nyanza Literary Festival Prize and first runner-up in the Black Letter Media Competition, he has also been shortlisted for the Short Story Day Africa Prize, the Brittle Paper Awards, and nominated for the Pushcart Prize. He holds an MA in Creative Writing with distinction from the University of East Anglia, where he was a recipient of the Miles Morland Foundation Scholarship.