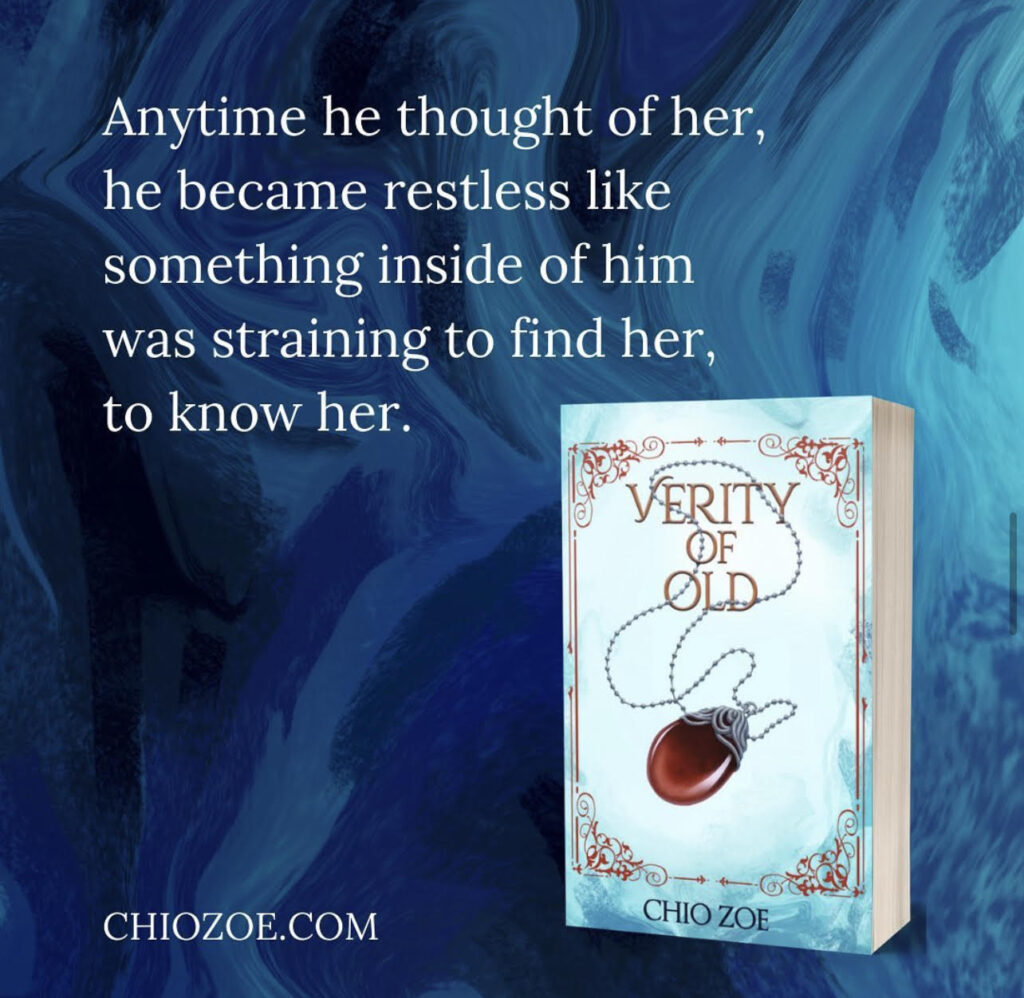 Chio Zoe is a fantasy writer and the author of Memory of Stone series – with more to come. She writes a broad array of fantasy inspired by multiple cultures and folklore across the world. Chio was born and educated in Nigeria. Her free time in secondary school – when she wasn't training as an athlete – was used to write stories in different genres such as children's horror, paranormal, romance, which she shared with classmates. Her unpublished children's horror gained the interest of a publishing house, which led her on a path to writing professionally. You can often find her bent over her laptop working on her books, or with her nose in a sketchpad coming up with new clothing designs for her fashion line. She has a YouTube channel Chio Zoe writes dedicated to teaching writers, reviewing books, and promoting the reading culture in Nigeria.
ABOUT THE BOOK: Nyx had finally begun to find her place at Dalfeira, but when Cecily stumbled into her life with a piece of information Nyx needed, everything changed.
Now Nyx – a wanted criminal – must return to the place she was held captive and tortured, and attempt another daring rescue. But when the eradication of magic wielders becomes blatant and a missing detail of her past comes to light, the stakes are suddenly raised.
Loran's Blade has been locked up and stripped of his title and name. Now as just Egan, all he has is the hope of Cecily's survival. When a second chance at life is presented to him, he has the means to protect the ones he cares for – if he is willing to don a new identity.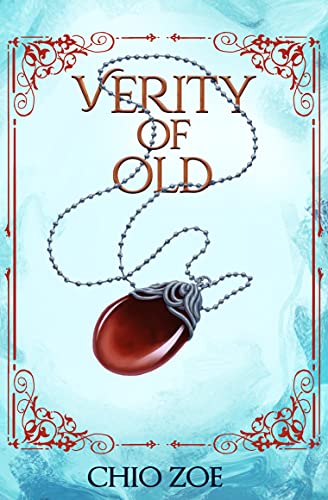 Good to speak to you Chio. Your most recent book, Verity of Old is a continuation of Memory of Stone. Was this planned? Was there an intention to do a sequel? Or audience pressured?
There was definitely a plan to do a sequel. Right from when I was in the conceptual stages of "Memory of Stone", I knew there was more I had to tell in the story that couldn't fit in one book, "Verity of Old" is the continuation of that.
The only type of audience pressure I got (which was positive because it made me happy to know people really wanted to read more from me) was how early I released the second book.
Then, why fantasy? What pushed you to fantasy? Growing up? Indoctrinated by childhood reading? You know how it is very rare to find lovers of fantasy in Nigeria and how it's even a one perfect thing to find a writer who writes fantasy?
Fantasy hasn't always been an area of interest. Sure, I read some form of fantasy mostly paranormal, and I did watch fantasy movies, but the genre didn't click as something I wanted to write until well into adulthood.
Perhaps I didn't find the connection early on because there were so few fantasy books and Nigerian fantasy readers around. When I did eventually find the genre, it just felt right, like the creative expression of myself I'd been missing. That's why I talk about it so much, because I know there are other Nigerian readers and writers in the making who might just find their place in fantasy.
Do you mind sharing from your perspective, what you wanted to push out by writing Memory of Stone. What were your major plans or what intentions came up while starting to write?
I didn't start with any deep or motivational intentions, honestly. I just wanted to write a good book. I wanted to write fantasy, the kind I knew I could get lost in and found in. When the idea of "Memory of Stone" came to me, it was motivated by the joy of knowing I was meant to write fantasy. The snowball effect was wanting others who felt the same to have room and reason to talk about fantasy and write about it, and to let those who looked down on the genre know that it, like other works of fiction accepted in Nigeria, has a place.
What has been the reception of your books in Nigeria? What would be your definition how fantasy fiction generally is seen in the Nigerian literary space? Have you had any experiences so far?
I've had a mixed reception of my books but fortunately it's mostly been positive. My books have explored different real-life topics like trauma and the healing process, and more which readers have mentioned mean a lot to them.
The negative has mostly been by people who haven't read my books and still look down on fantasy books or Nigerian authors who don't write literary fiction. I've also had people who have been angry with me because my books aren't "cultural" enough for their taste. But all these people ignore the fact that I write what I write because I especially want young readers to be able to enjoy these stories. I know how much brighter my world would have been if as a teenage I had books by Nigerians that made me believe the world was so much more and I could aim for it.
Reading through this sequel, I noticed the manner that femaleness and gender is taken care of – the heroine, and the power that your characters give out throughout. What's the motivation, sort of the backend to this approach?
My female characters are strong because they were written like individuals, real people. And like real people, they have layers to them; different areas where their strengths lie and where their weaknesses lie, but most importantly, their willingness to grow.
My female characters can choose what femininity and strength mean to them because they are people with their own unique interests and personalities, just like my male characters have their own different strengths and views on masculinity. At the end of the day, it's just about being a person.
For me, fantasy is an innovation, a powerful difference, and what I like to ask you is: how do you feel after completing a chapter? Do you dream a lot? Do you have your storyline mapped already- or do you just go into the world as your characters move?
I have mixed feelings after completing each chapter: relief to know it's done, satisfaction when it ends in a way that feels right, excitement for what comes next. Interestingly enough, I don't dream about stories when I am writing, but yes, I do dream a lot. "Memory of Stone" and of course "Verity of Old" couldn't have existed without that. I have so many characters and storylines to unfold that I have to map it out or I'll just get lost in the story. There's a joke that if you leave the characters, they'll do what they want, and you'll end up scrambling to make sense out of it.
Your major character, Nyx is a reader. Was that you? What are you reading now?
Funny, I have this theory that writers almost always insert at least one character who enjoys reading or writing, even if they don't share the same personality as the writer. They do this because reading is one of their best hobbies or the only hobby they know, so why wouldn't at least one character think the same. In this case though, I have been told that I share similar personalities with Nyx.
Right now, I'm between books because I'm a mood reader and I haven't got in the mood for the current books on my shelf. I'll be reading "Notes on Grief by Chimamanda Ngozi Adichie" soon for book club (I know, so not fantasy), then I'm impatiently waiting for the release of "House of Sky and Breath by Sarah J Maas."
How long did it take you to write the prequel and the sequel? And who read your first draft?
"Memory of Stone" is kind of a blur because I was so confused throughout the process. I had huge gaps when I didn't write one word then I had to do a major revision almost a complete rewrite, I'll say it took about two years. "Verity of old" took one year even though the writing process was way harder. I never give anyone my first draft to read, but my second draft is read by my sister and cousin, and the third draft is read by my amazing Beta Readers.
Want to share how you mix your fashion life and writing life? Does anyone fight the other? Which one suffers after the fight?
At this point, there's nothing to share about balancing my writing and fashion design life because fashion is currently losing badly. I do still love it and want to get back into it, so my hope is that I'll have found a way to balance the two by 2023 or even before this year is over.
Is there going to be a third continuation? If yes, when? Any plans?
Yes, yes, yes, there's going to be a third book and the last in this series. I've been tightlipped about the release because I didn't want to make false promises or overexert myself, but I can now say it will be out by 2023. No specific date has been set yet, but as the year goes, I'll be releasing updates which will be first scene by my newsletter subscribers. I'm going to use this time until the release to share everything about the launch and grand finale.
Thank you for finding time to share your responses.
It was my absolute pleasure. I'm grateful for any good opportunity to share my journey with others, in hopes that more writers explore different genres.
ORDER THE BOOK HERE